ONE Graduation Booklet, 2016
We had the privilege of collaborating with the Onondaga Nation Education Committee to create a booklet for the 2016 summer Graduation Dinner, highlighting the accomplishments of their students for the year. We helped the layout and flow of the booklet, tasteful advertisements and sponsor acknowledgements. The overall aesthetic and typography was designed to compliment existing material and look like a natural evolution of the past years booklets, while polishing the edges, highlighting the beautiful new community center. We also assisted with locally sourced production.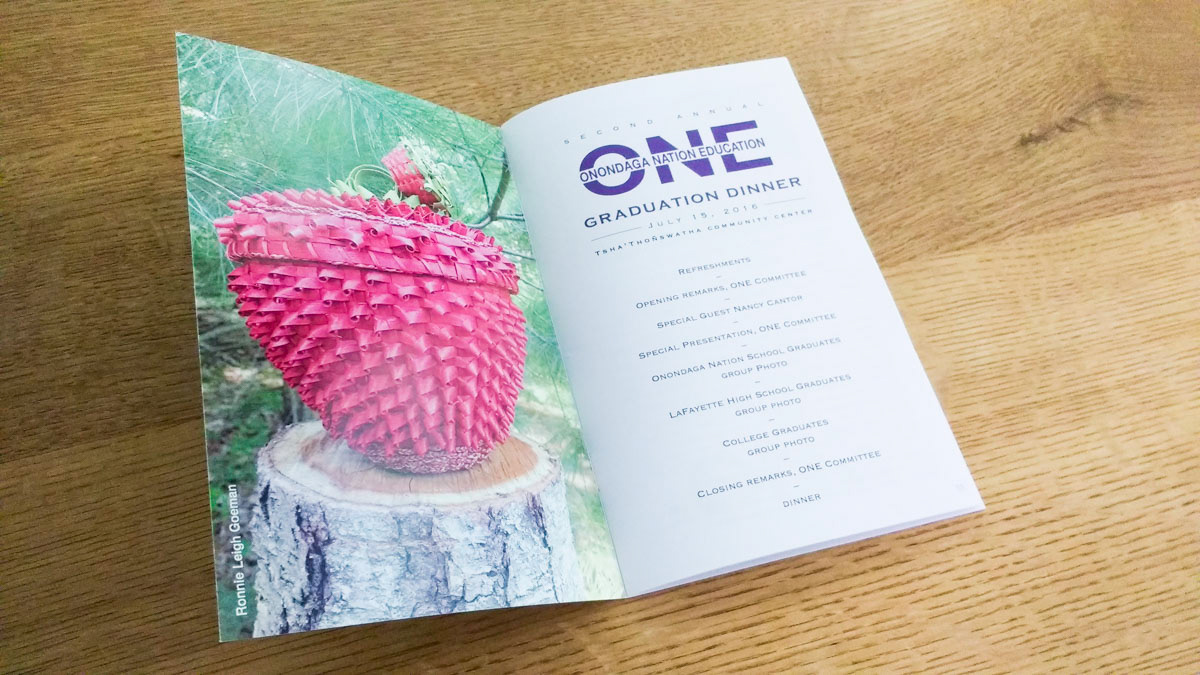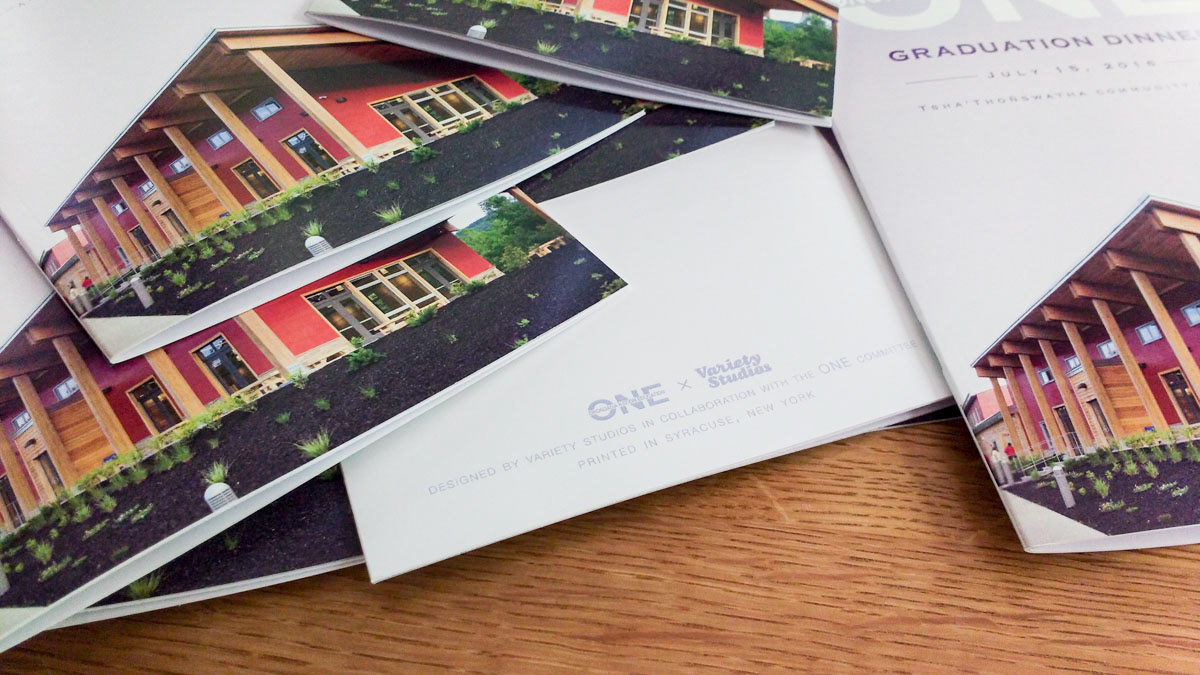 Congratulations graduates and to those pursuing your passions!