Black Angus illustration, airbrush style
Digital illustration of sim-angus bull in an airbrush style.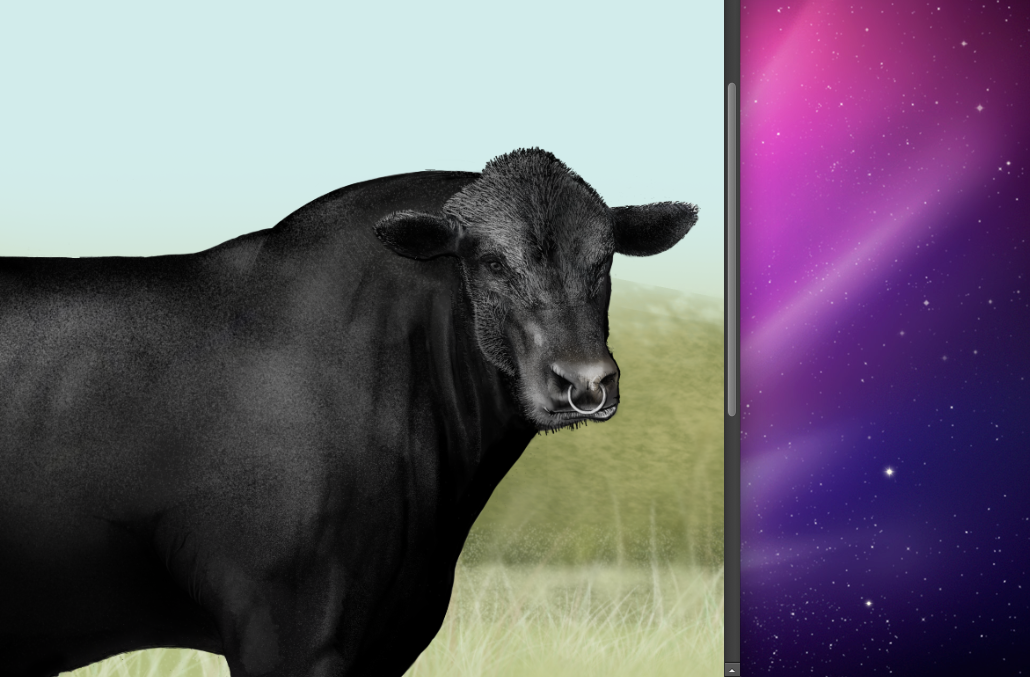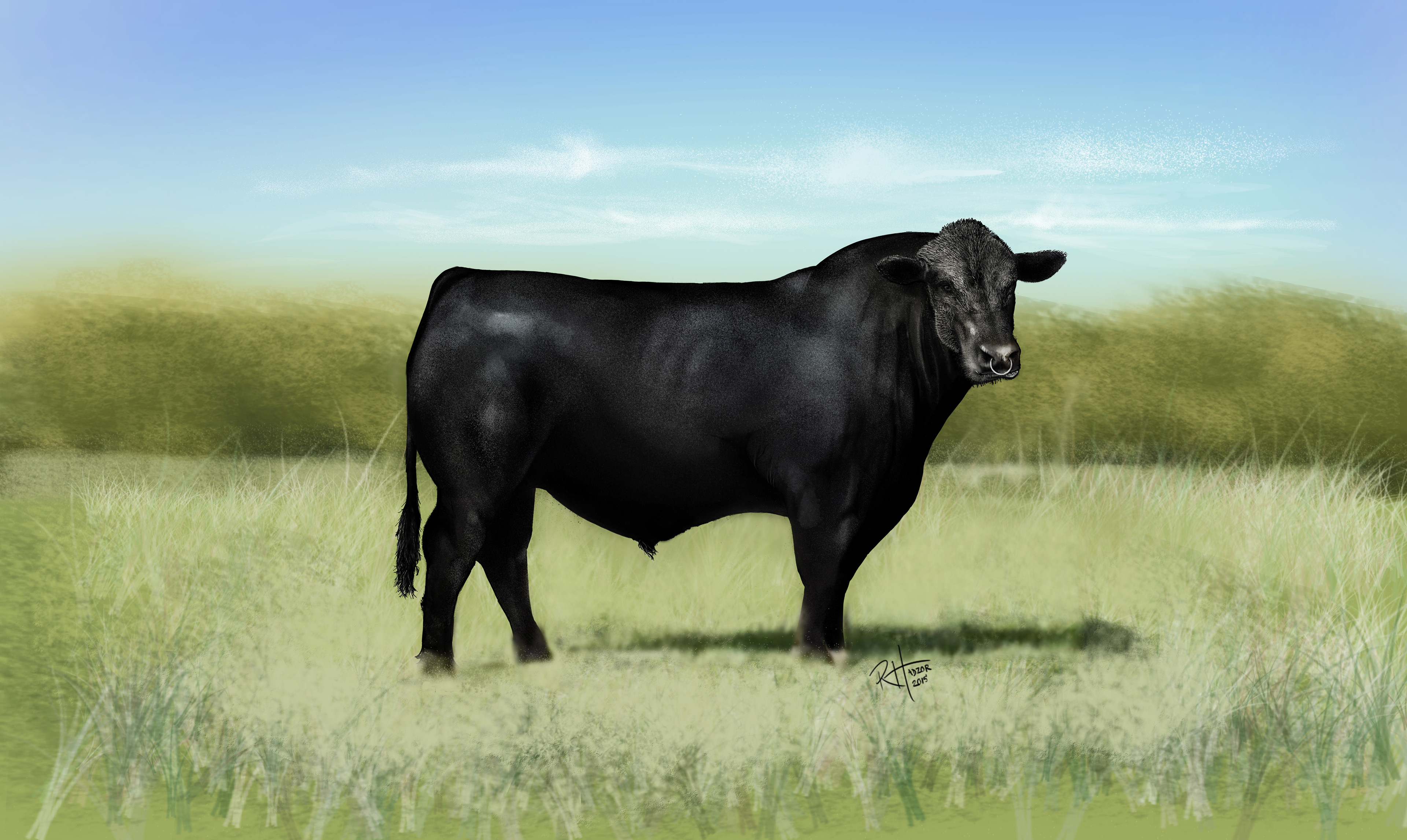 This was a fun project for a client who 'just needed an image blown up' from the super grainy pixelatedgoogleimageresidue that they had been using on the family farms businesscard for years.
In the end it was put in a decorative oval by the sign shop and used for truck lettering and various other applications.